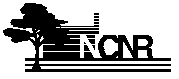 ---

Unit Cell Computations with NIST*LATTICE

---
This page performs various computations on lattices using NIST*LATTICE, "A Program to Analyze Lattice Relationships" (Version of Spring, 1991) by Vicky Lynn Karen and Alan D. Mighell, National Institute of Standards and Technology, Materials Science and Engineering Laboratory, Gaithersburg, Maryland 20899. [V. L. Karen and A. D. Mighell, NIST Technical Note 1290 (1991); V. L. Karen & A. D. Mighell, U.S. Patent 5,235,523].
---
---
---
---
---
---
---
---
Centering options:
P
none (Primitive)
I
Body-centered
F
Face-centered
A
A-centered
B
B-centered
C
C-centered
R
Rhombohedral cell on hexagonal axes (optional for rhombohedral settings).
Note: use "P" for hexagonal cells with hexagonal and trigonal spacegroups.
---
June 2003
Brian Toby, Camille Y. Jones and Vicky Lynn Karen